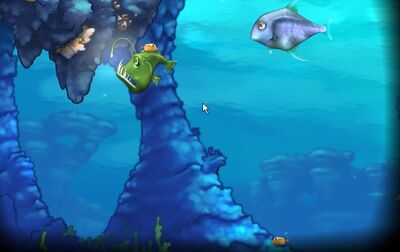 Midnight Zones are sometimes encountered in Eddie levels. There's nothing to emit light except for: Eddie, The intruder while playing as him, Plankton and Lightbulb. Eddie will emit light for some time before doesn't emit much light, but can eat Plankton or Lightbulbs to emit light again. No other fish can light the area.
See also:
Edit
Ad blocker interference detected!
Wikia is a free-to-use site that makes money from advertising. We have a modified experience for viewers using ad blockers

Wikia is not accessible if you've made further modifications. Remove the custom ad blocker rule(s) and the page will load as expected.